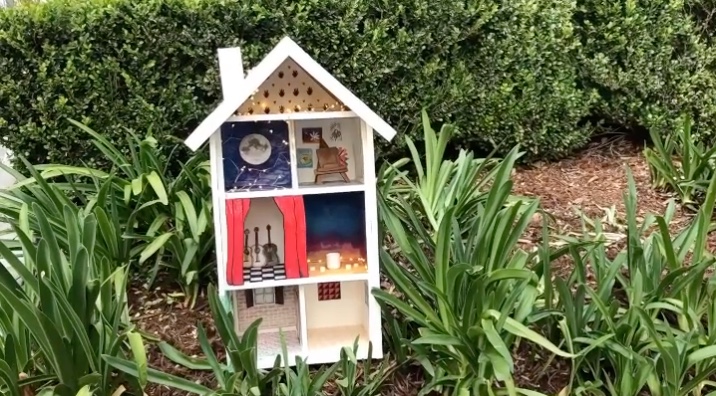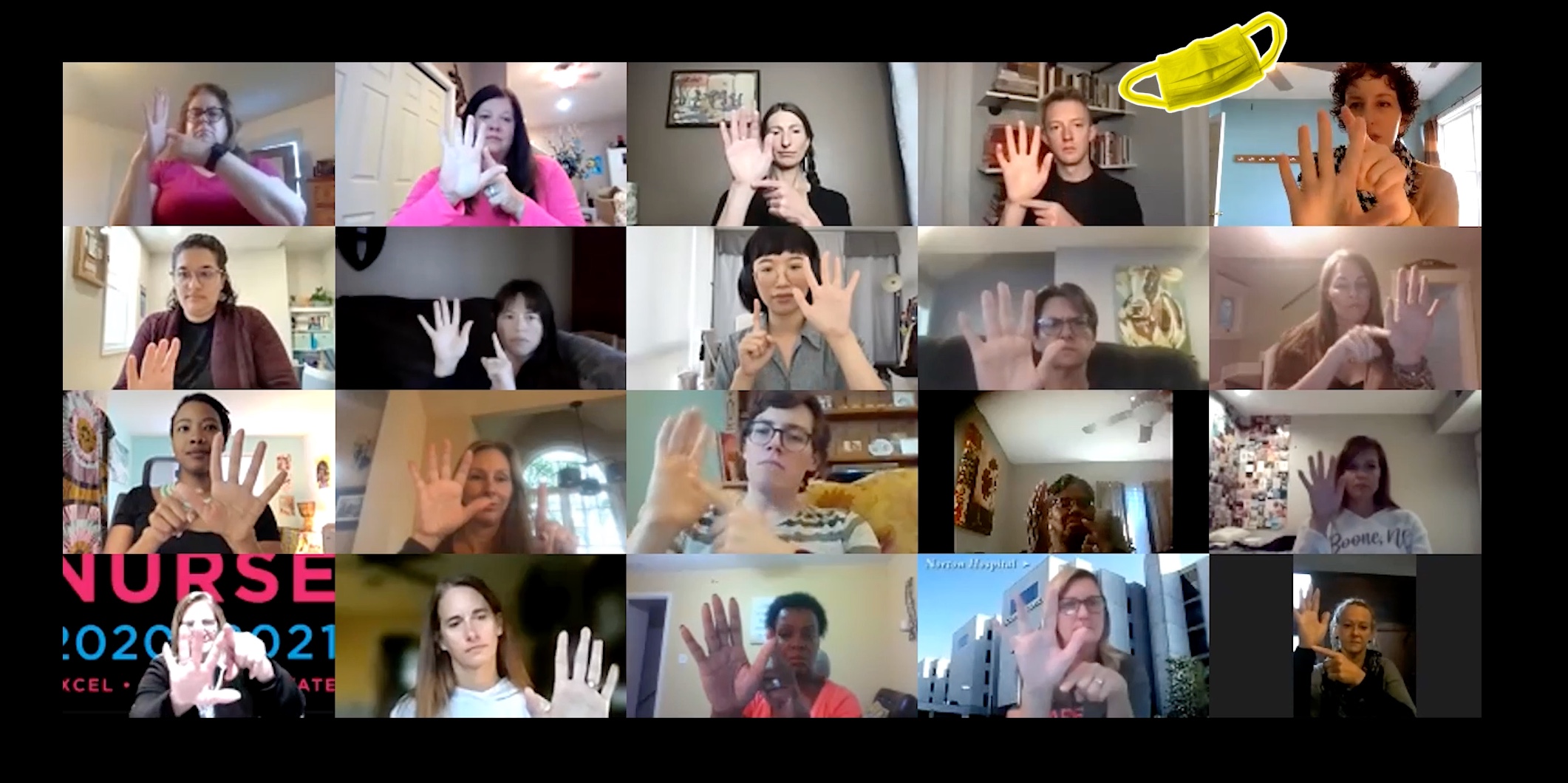 Image 1: Still from video created by Heather Gray imagining each artist's location for Resiliency Moments as a room in a collective house; Image 2: Creative Caregivers workshop for the Oncology Nursing Foundation; Image 3: "Collective Care: Finding Freedom and Joy Through Movement and the Arts", workshop for the Kentucky Nurses Association & Actors Theatre of Louisville.
Screenshot of October 2021 workshop with co-facilitator Rita Liu (right)
The Clinic Performance combines art, music, movement, and caring science to create immersive experiences and resiliency workshops for healthcare professionals.

We are nurses, artists, musicians, dancers, and theater makers. We dream, dance, and play toward a future where healthcare is creative and nourishing. We offer playshops, retreats, and immersive perfrmances to support healthcare settings and the people who make them.

I am a Lead Facilitator for Creative Caregivers, a partnership with the Oncology Nursing Foundation. Our workshops guide healthcare professionals through artistic experiences and deep reflection designed to build emotional resilience and prevent burnout.

I also lead Resiliency Moments online from home. Resiliency Moments are one-on-one performative experiences designed to offer health care professionals small moments of joy, wonder, and healing amidst their workdays. I've created two scripted, though highly participatory and improvised, experiences: Whisk the Charts, Knead Grief (set in my kitchen), and made for me and you (set outside on my front porch).

Organizatons we have worked with include the Colorado Business Committe for the Arts, Colorado Center for Nursing Excellence, Denver Health Medical Center, Kaiser Permanente, Redline Contemporary Arts Center, Rocky Mountain Hospital for Children, and Staten Island University Hospital.

Resiliency Moments Artists: Abby Ahmad, Alberto Denis, Clare Hammoor, Kelly GreenLight, Cortney McGuire, Tara Rynders, Lauren Sharpe, Son Chung (Son Spirited), J. Aaron Walker, and C. Meranda Flachs-Surmanek. Core Team: Tara Rynders, Alison Waldman, Clare Hammoor, Kelly GreenLight, and C. Meranda Flachs-Surmanek.