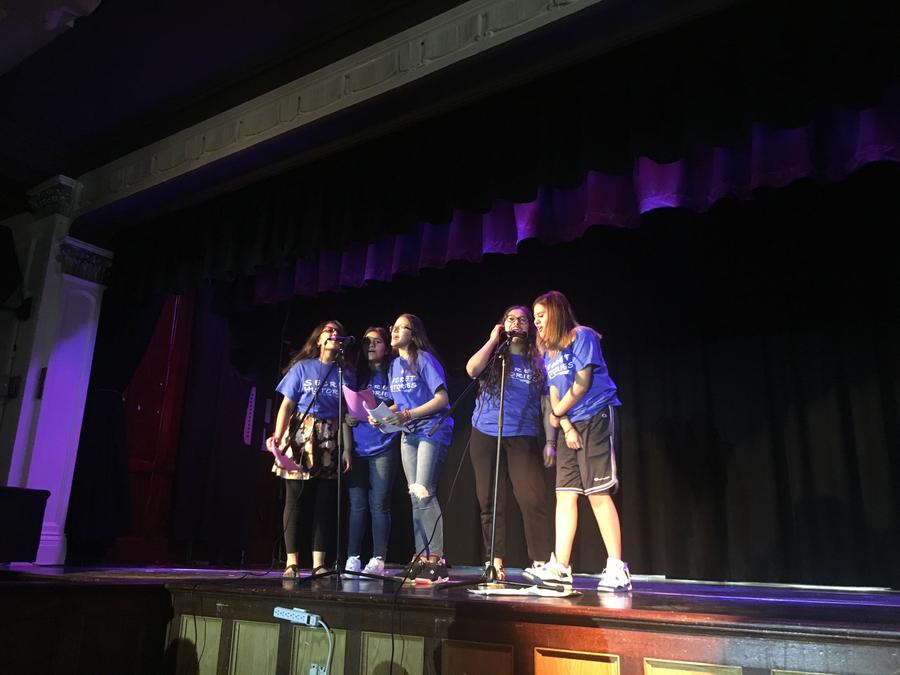 "The teacher is of course an artist, but being an artist does not mean that [they] can make the profile, can shape the students. What the educator does in teaching is to make it possible for the students to become themselves."
― Paulo Freire and Miles Horton, "We Make the Road by Walking: Conversations on Education and Social Change", 1990


Background:

Since 2013, I've worked with people of all ages to imagine just and joyful futures through arts inquiry and collaborative arts practices. I partner with organizations to develop and fund initiatives, create curriculum, and facilitate programs.

As an Adjunct Instructor at Virginia Tech (VT), I teach Introduction to Applied Collaborative Techniques (I-ACT). I-ACT serves students across academic disciplines who apply creative principles of applied theatre to develop capacities for collaborating and connecting with others through storytelling.

I have also served as a Co-Instructor for a course on Mind-Body Practices and a Guest Instructor for two Service Learning courses in the Environmental Sciences School and Human Development Department at Virginia Tech.

Beyond Virginia Tech, I served as a Guest Artist on a Theatre 101 course at Southeast Community & Technical College at Harlan Detention Center in Kentucky. I was a Designer and Facilitator for Columbia Law School's Theater of Change (ToC) methodology, which brings together artists, legal and policy experts, students, and directly impacted advocates to employ rigorous storytelling to push for just policies.

I have facilitated courses and community-based workshops in the U.S., UK, Canada and Norway for youth, adults, elders, and intergenerational communities in Applied and Devised Theater, Art and Social Change, Community Cultural Development, Community Engagement and Civic Practice, Documentary Theater, Mind-Body Practices, and Theater of the Oppressed. I am a teaching artist with the award-winning theater Ping Chong + Company, and collaborator of the arts-in-healthcare focused ensemble The Clinic Performance.

Values:

I ground my teaching practice in the ethics of storytelling. Through stories shared on identity, culture, place, and belonging, students witness with awe our intersections and distinctions. We build community through story in order to create a climate of openness, shared commitment, and intellectual rigor applicable to any academic context.

I teach living history classes. We divide our course of study, evenly, between the scrutiny of published works, and the development of new storytelling works made by the students themselves. Together, we discover what stories we are called upon to tell about ourselves, our community, and our future.

Students endeavor to respect and encourage each other to feel safe enough to attempt the building of a community of trust in which all may be truthful and deeply serious in the messages they craft for each other and the world.

My courses rest upon the belief that the art of telling the truth is a necessary and a healthy way to create powerful and positive connections among people who, otherwise, remain (unknown and unaware) strangers.