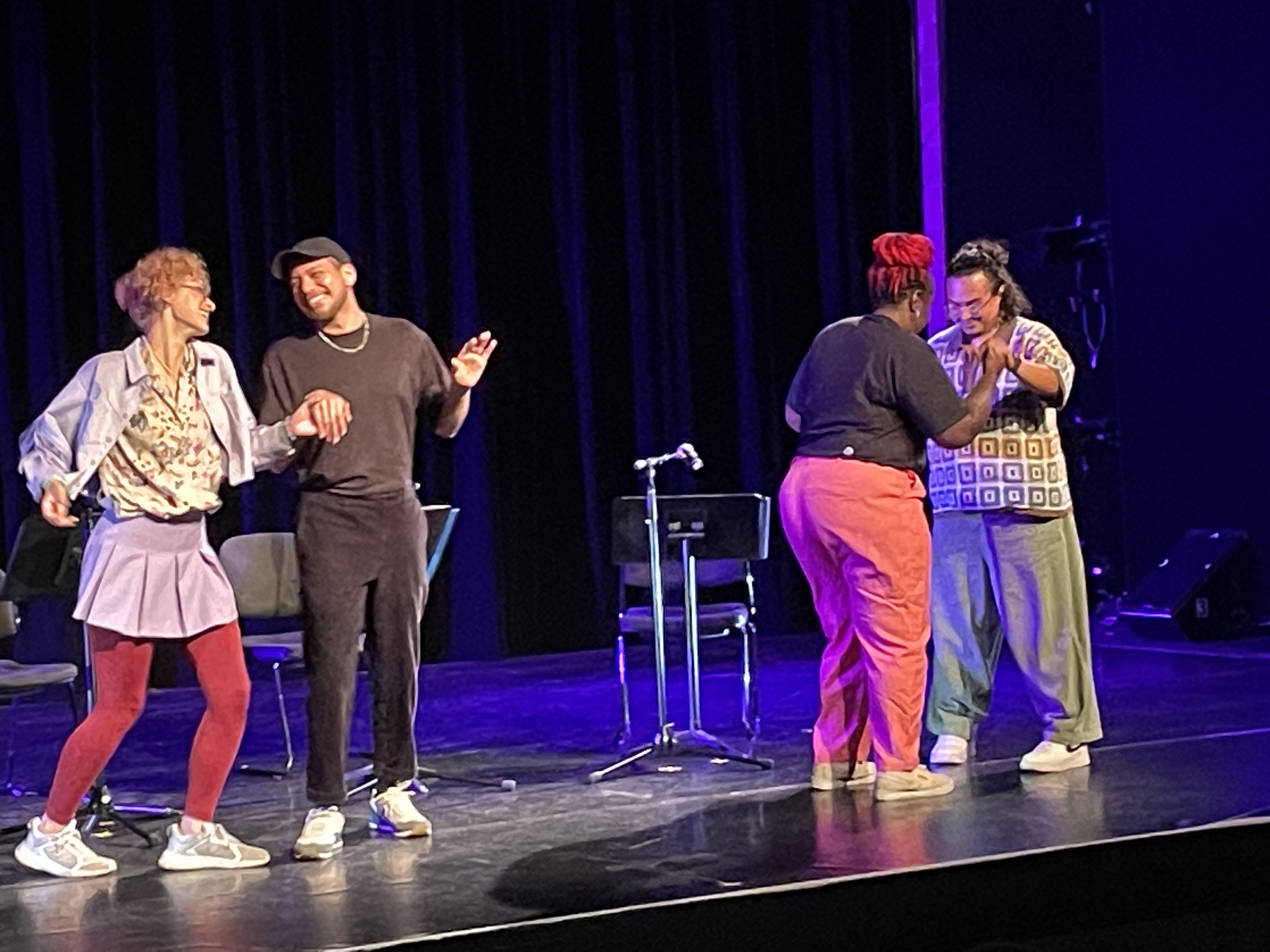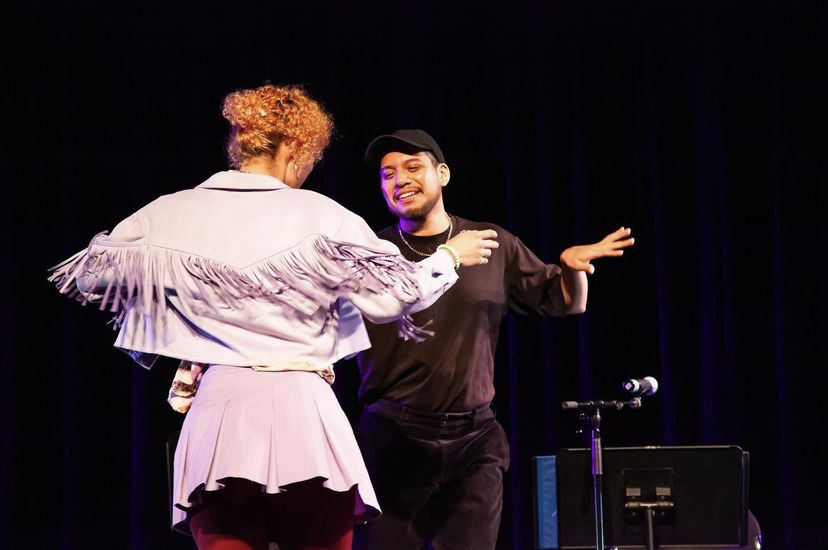 Watch the work-in-progress performance
here
.
ANGEL: We celebrate being LGBTQ+ every day.

ANDRÉS: We hold hands in the street.

ZAY: We kiss our partners in public.

ANGEL: We talk about our queerness and transness.

JOSH: I strut down the block listening to tockisha, letting down my curls.

ANDRÉS: I shake ass walking down the street.

ZAY: I smile everyday, thankful for life, and twerk.

ANGEL: I wear "femme" clothes one day and "masc" the next.

JOSH: We can't put a month to it. We have to celebrate 365 days a year, 7 days a week, 24 hours a day.
Queens Baddies: Past, Present, and Future is a work-in-progress, 30-minute new performance work inspired by the LaGuardia and Wagner Archives' LGBTQIA+ Collection. The performance is devised based on Ping Chong + Company's Undesirable Elements series of interview-based theater works examining issues of identity, place, and belonging.

Each production is made with local partner organizations and local participants telling their own stories on stage. Since 1992, Ping Chong and Company has created over 65 Undesirable Elements productions around the country.

Written and directed by C. Meranda Flachs-Surmanek and Sabeen Shalwani with Ping Chong + Company in collaboration with Sarah Samonte (Stage Manager) and the cast: Andrés Hernandez, Zay Gamble, Angel Kinney, and Josh Lobato.

Additional story contributions and inspiration from: Charlene L. Bryant, Sarah Chinn, Andre Ford, Rosemary Lopez, Sonia Alejandra Rodriguez, Allie Brashears, David Housel, Juline Koken, Landon Rancher, Gabriel Skop, Poppy Slocum, and J. Weinstein. For more of these individuals' stories, visit the LGBTQ+ Collection of the LaGuardia & Wagner Archives.

Directing/Scripting Advisors: Christina Bixland & Sara Zatz