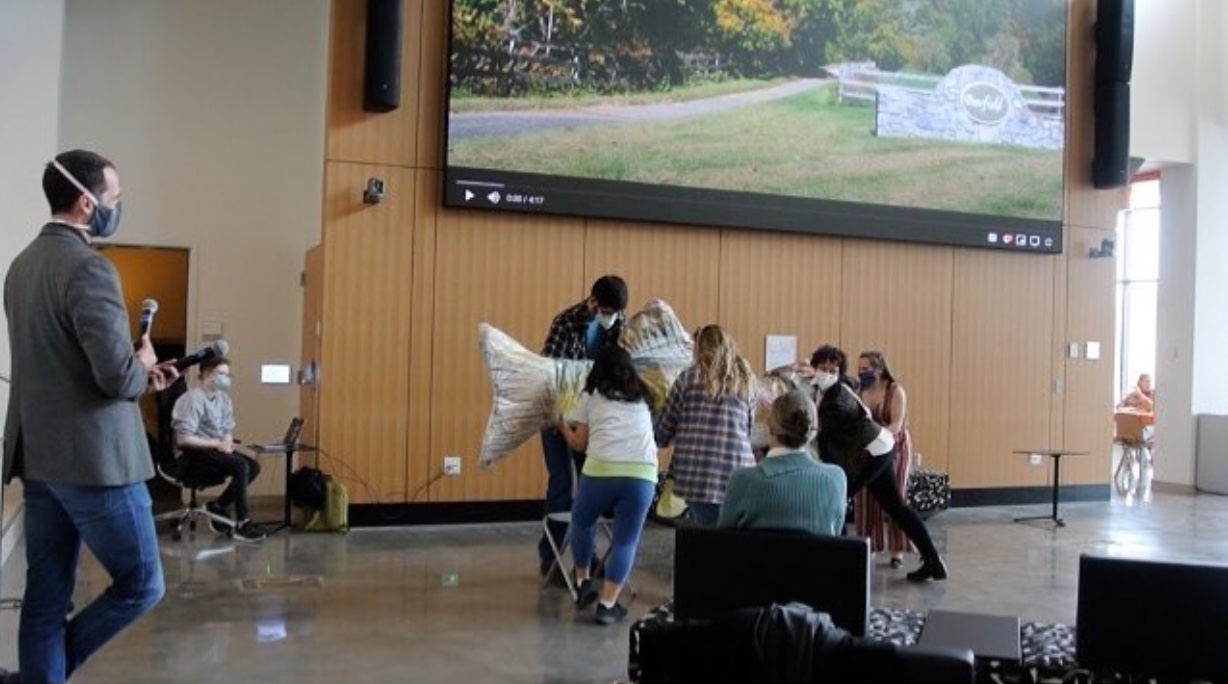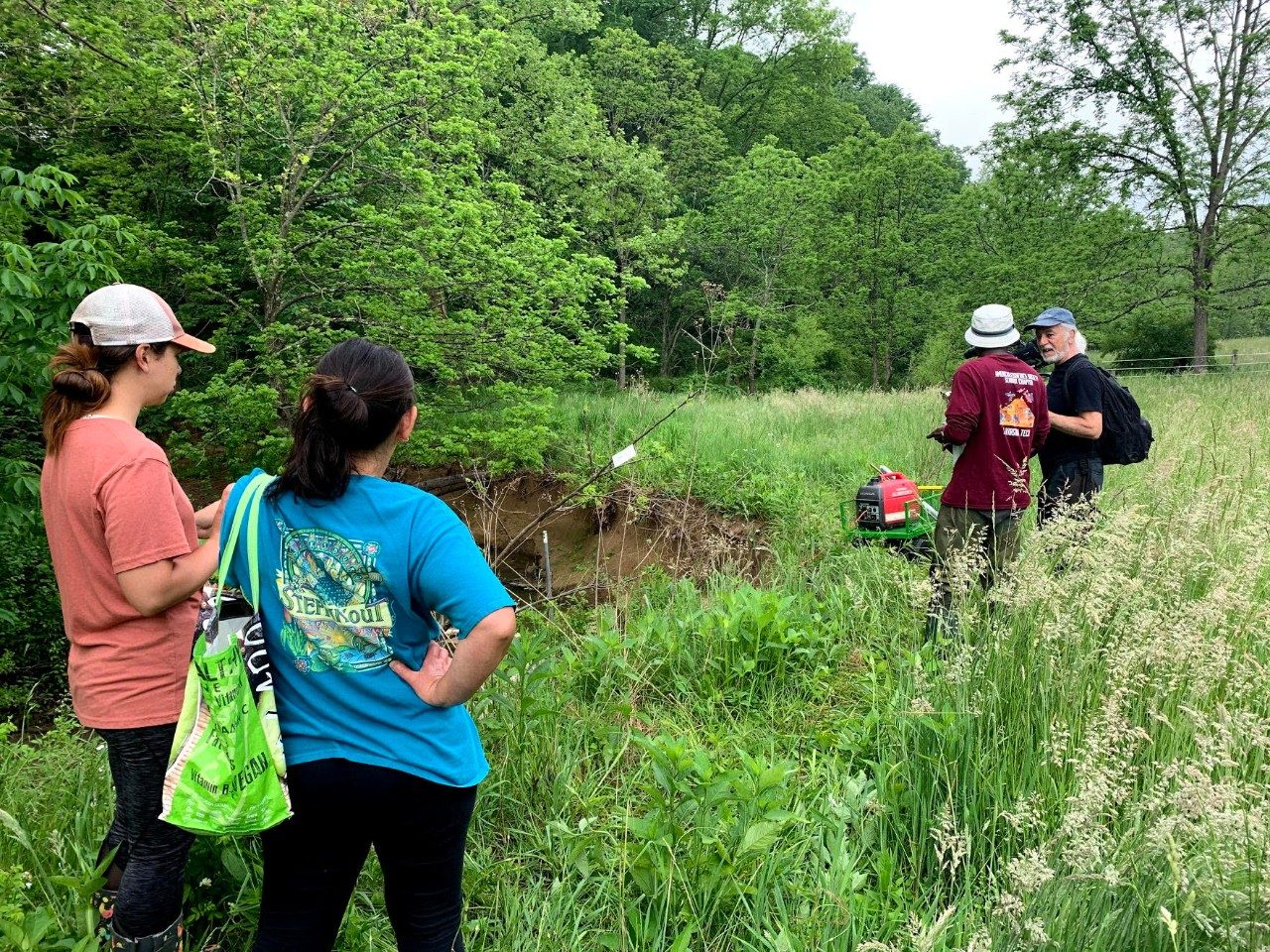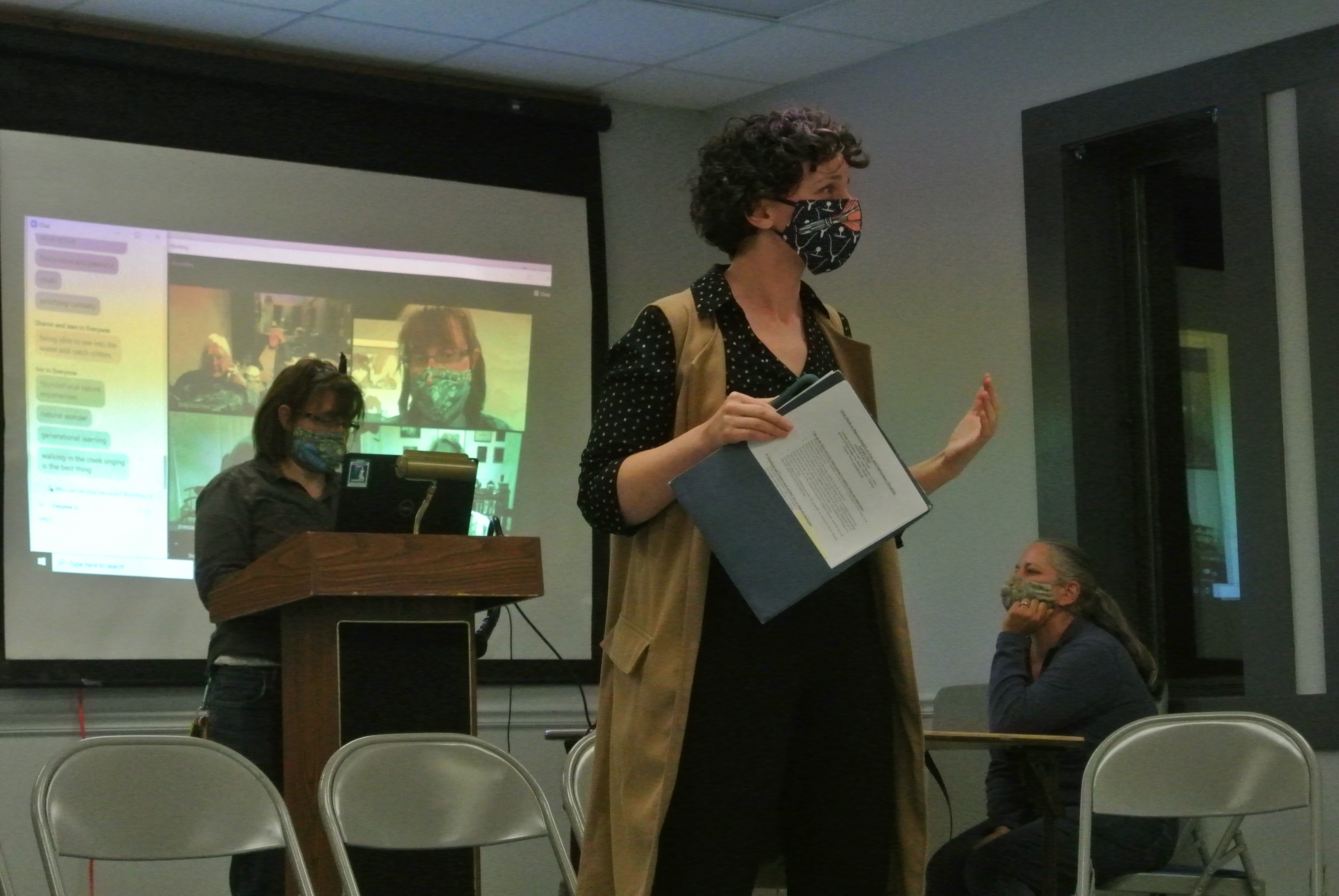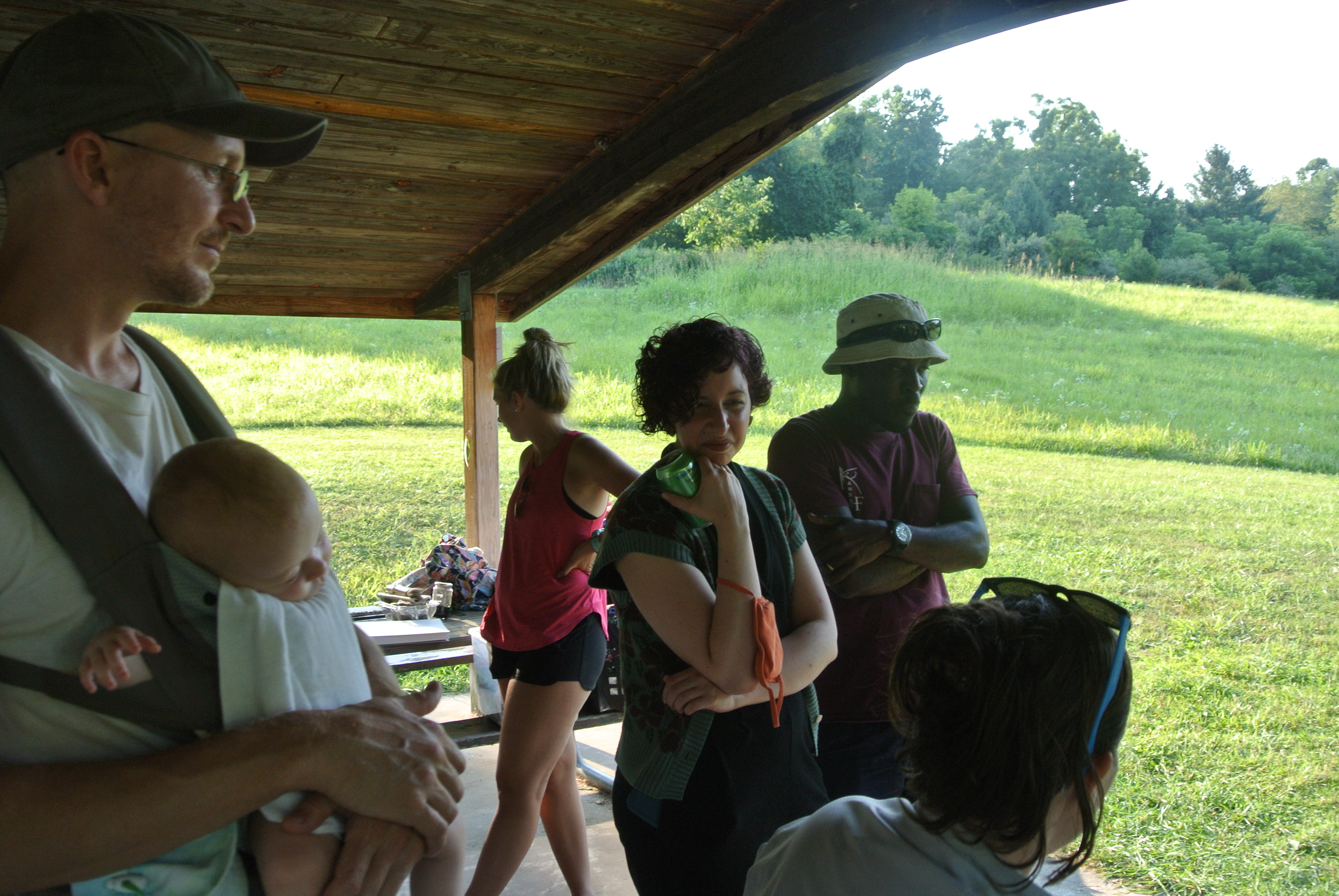 Photos: Hiromi Okumura, C. Meranda Flachs-Surmanek & Emma Hultin. Artwork: "Saving the World with Bluehead Chub" by Hiromi Okumura
SciArt Collaboration: Ecosystem Engineers in Freshwater Ecosystems

Every year as the cold winter begins to thaw, ecologists start flocking to Toms Creek, which meanders along the perimeter of the City of Blacksburg, to yet again observe the beginning of an extraordinary event. Only this year, they are accompanied by engineers and artists of all disciplines–fine artists, performance-based artists, a film crew. This unlikely assortment of experts is there to witness the breeding habits of a small, unremarkable minnow with one remarkable talent: it can build mound nests out of thousands of pebbles using only its mouth. We believe this too often overlooked minnow, the Bluehead chub, can inspire local community members to advocate for our freshwater ecosystems.

Project Highlights:



Arts-based Workshops with Community Partners
Piloted an arts-inspired workshop with the New River Valley Master Naturalists in October 2021. The workshop features storytelling and embodied exercises that support people of all ages in remembering and creatively engaging with science.





Ecosystem Engineers: A Creative Exploration of Deerfield Trail
Developing a community-engaged creative encounter at Deerfield Trail including: a walk on the trail, dancing, writing, and a communal meal. Guides will support and encourage visitors to activate their senses and observation skills through an artistic approach to discovery. The event is TBA this summer on June 11 or 14, 2022.