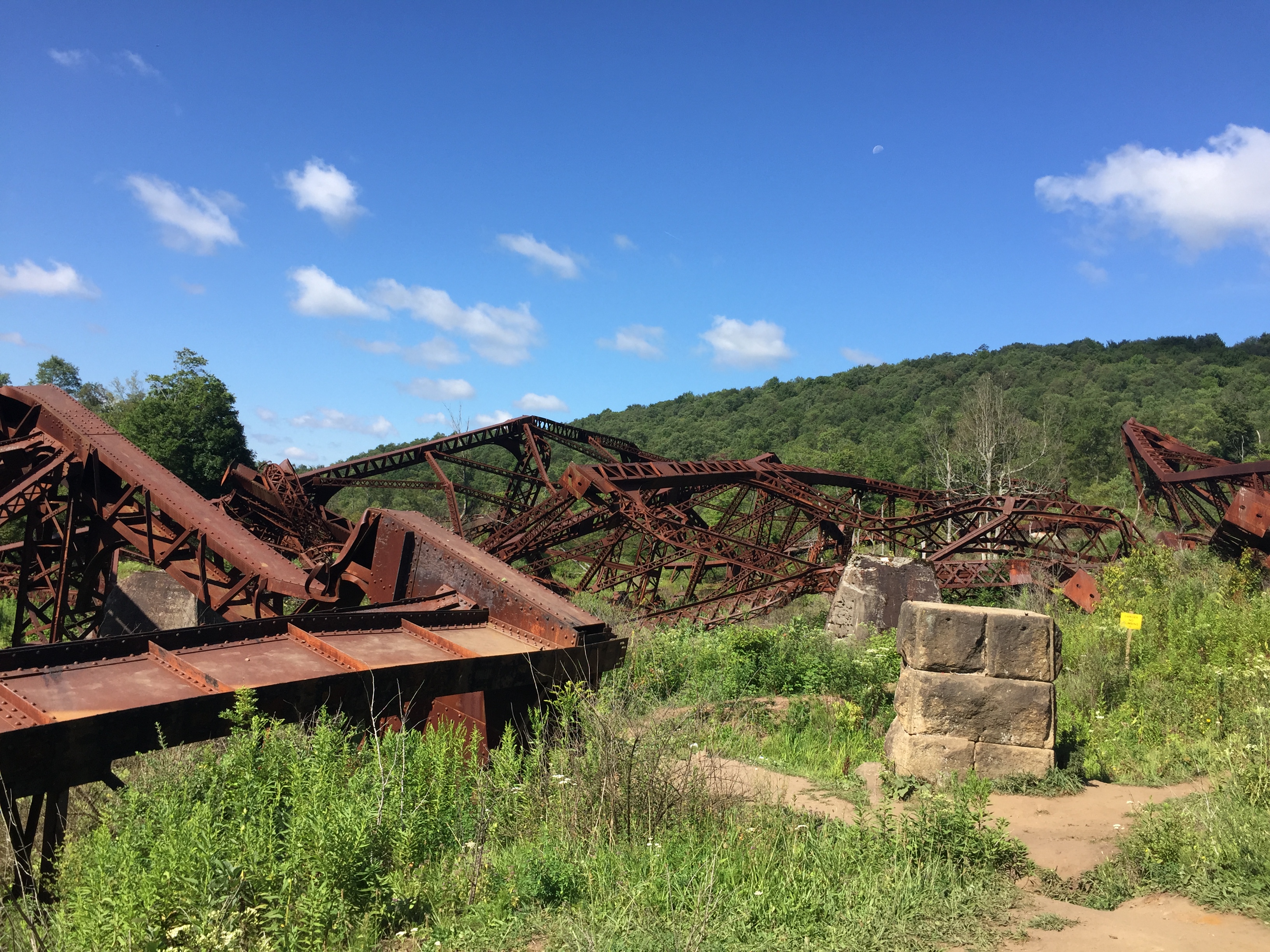 Kinzua Bridge, Mt. Jewett, PA, 2017
1,000 Bridges

Instigator
1,000
Bridges
will offer tools for people to talk about the root causes of gentrification, belonging in a city, who gets to claim space, who can't, and why. The long-term aspiration behind
1,000 Bridges
is to create a traveling piece of documentary theater incorporating verbatim interviews that capture the stories behind 1,000 bridges from across the United States. The project seeks to uplift the voices of people who have been marginalized, overlooked, and/or displaced in favor of planning and development rooted in a white supremacist framework, stirring discussion regarding the psychological effects of city and regional planning. Stories will come from people that were (and continue to be) affected by the regulatory power of infrastructure, individuals that originally labored to create these feats of engineering, and workers charged with maintaining these relics, many of which are underfunded and under-maintained.
In its first iteration, through ProjectArt's Social Practice Artist Residency at the Queens Central Library in Jamaica, Queens/NY, I accessed materials from the library's archive that document the political, social, and infrastructural history of redlining, segregation, and white flight across Queens, Nassau, and Suffolk Counties in NY. Working with the archives, I collected, scanned, and printed copies of photographs, articles, maps and other materials that illuminate on the development of borders and bridges in this large yet interconnected geography. I processed the materials through research and poetic erasure, removing text from its source to magnify the documents' underlying intentions. This phase of the project explored the following: What can we learn from documents that historicize unjust policies and city plans? How can we use these documents as a tool for discussion and as inspiration for creative intervention?
Denying the traumas of the past or negating them only serves to etch them more deeply into present consciousness. Erasure poetics and creative interventions may offer a moral intervention that interrupts the implications and acceptance of urban renewal, deindustrialization, planned shrinkage, the foreclosure crisis, and gentrification, amongst other policies and practices rooted in white supremacy.
At Virginia Tech, I am working on developing the next iteration of this project, an oral history journey, that will center on a select number of bridges (both visible and invisible) across the United States. I am also further developing
Resistance Mapping
workshops, another component of
1,000 Bridges
.