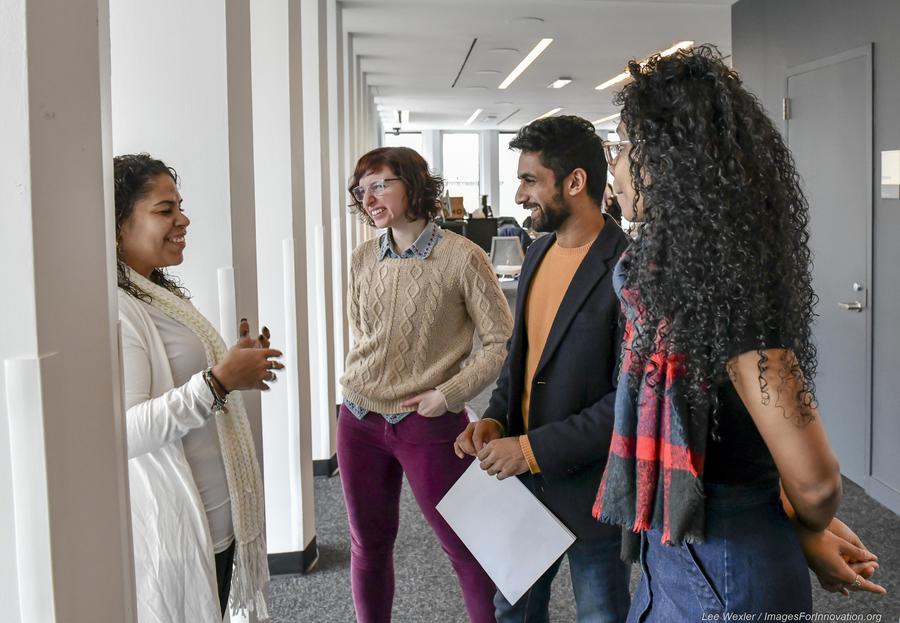 C. Meranda Flachs-Surmanek
Hi! I'm Meranda. I'm a theater artist, urban planner, researcher and educator. I help people understand complex systems, re-orient themselves to places, participate in group decision-making, and connect through story.

As a theater artist, I explore these questions: Who are we? What do we stand for? How do we want to be remembered?* I invite people into imaginative spaces that can make the seemingly impossible, possible by creating room for people to reflect on and listen to each other's stories across social, racial, and economic divides.



As an urban planner, I work between the public health and community development fields to make democracy work for you and me through community problem solving.

With my skills across disciplines, I use popular education strategies to understand the way our communities are shaped and resourced. I work with groups to learn about the past to dream liberatory futures and create community directed solutions to health issues. Sometimes that looks like a play, a program, an archival project, or a walking tour.

Get in touch:
Email: merandissime [AT] gmail [DOT] com
Follow:
Instagram
and
Twitter
* With credit to Arlene Goldbard